ABOUT DONATIONS.COM.AU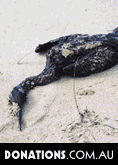 Not for profit organisations may list their details at the site free of charge. All donations made by the public to an eCommerce enabled organisation are transferred in full directly into the bank account of the participating organisation.

In order to accept online donations securely in real - time, organisations are required to complete an 'eCommerce Service Agreement'. Vallez Pty Ltd ABN 86 078 001 073 trading as Donations.com.au levies a management fee to organisations for providing real - time eCommerce donations capability.

Donations.com.au streamlines the fundraising activities - all funds that you donate are deposited direct into the bank account of the selected organisation, all transactions are secure and completely traceable from you to your selected organisation.

Thank you very much for your generous support - and please recommend this site to others who may be able to help those in need. To find out more about donations.com.au, click an item on the left menu.

Organisations listed on donations.com.au may do so for free. If organisations take advantage of the real time eCommerce facilities they pay a low monthly access fee, and a fee for each transaction. By sharing the cost of real time eCommerce infrastructure with many organisations, donations.com.au allows the maximum amount of money donated through this site to go directly to the people who really need it.

If you are an employee of an organisation and wish to update your details please login using the information provided at time of registration.

If you have lost those details they may recovered by searching for your organisation and clicking the update information link at the bottom of the orghanisation information page.